What you'll see when you search on Google Books
Each book includes an 'About this book' page with basic bibliographic data like title, author, publication date, length and subject. For some books you may also see additional information like key terms and phrases, references to the book from scholarly publications or other books, chapter titles and a list of related books. For every book, you'll see links directing you to bookstores where you can buy the book and libraries where you can borrow it.
Full View
You can see books in Full View if the book is out of copyright, or if the publisher or author has asked to make the book fully viewable. The Full View allows you to view any page from the book, and if the book is in the public domain, you can download, save and print a PDF version to read at your own pace.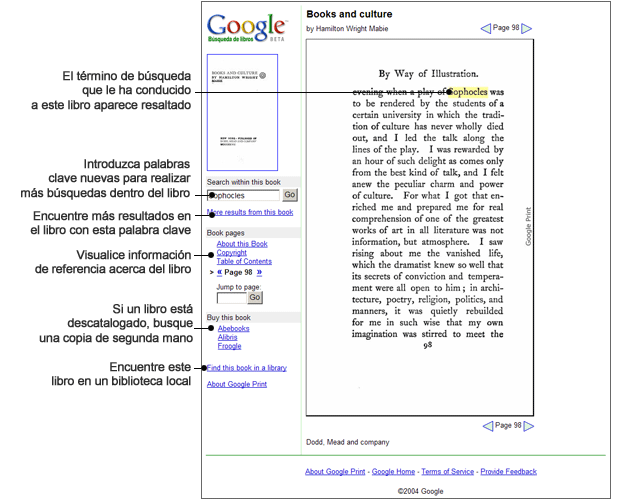 Limited Preview
If the publisher or author has given us permission, you can see a limited number of pages from the book as a preview.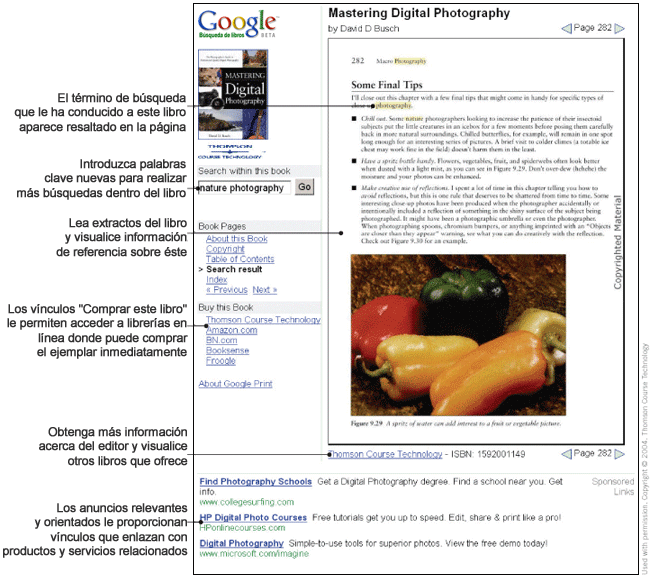 Snippet View
The Snippet View, like a card catalog, shows information about the book plus a few snippets – a few sentences to display your search term in context.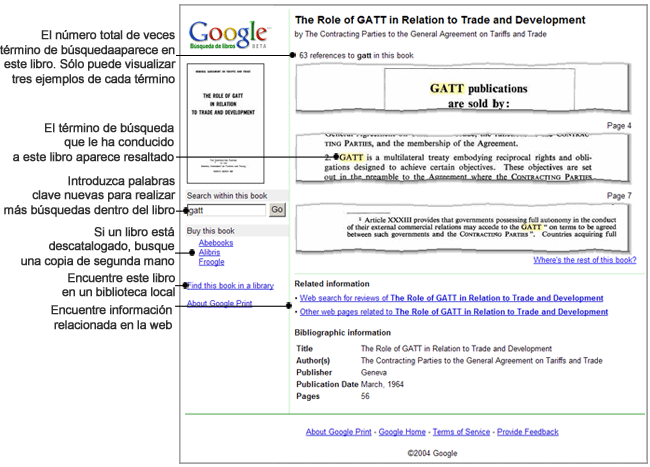 No Preview Available
Like a card catalog, you're able to see basic information about the book.